WELCOME TO
B&R

 ASPHALT

Asphalt Repair & Maintenance Experts

Serving Abilene, TX And Nearby Areas

Call B & R Asphalt for quality asphalt repair and services in Abilene, TX and the surrounding area. At B & R Asphalt, we do everything from line striping, seal coating, asphalt repairs to the creation of a new road or parking lot.

No matter what you need us for, you can be sure that we will do the job that you expect of us. We have worked on many projects around Abilene over the years and are known for our superior work and friendly service. So give us a call to learn more about our services and we will be happy to service you in any way that we can.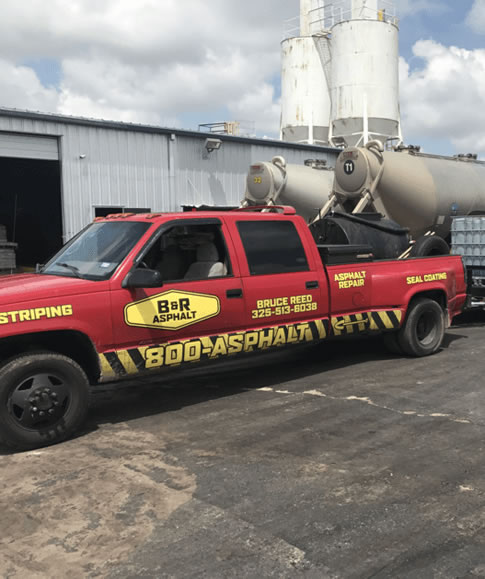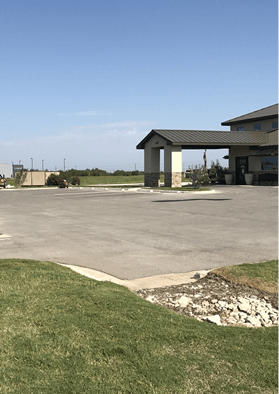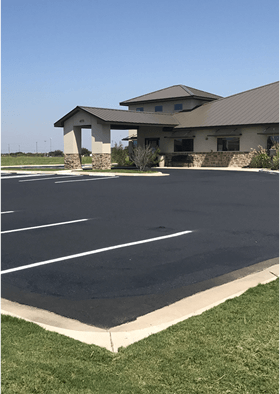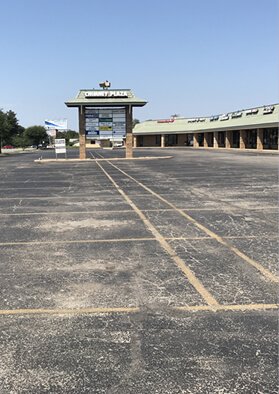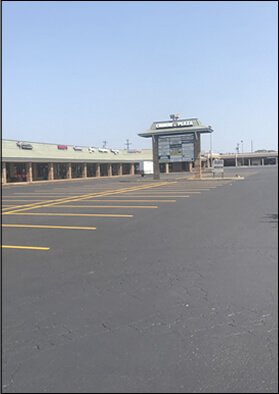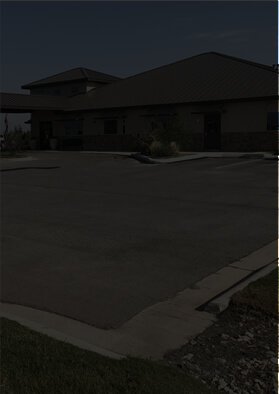 CLIENT LIST
Blue Cross Blue Shield of Texas
The Plaza at Park Central
Mesquite Plaza Apartments
Hunter's Way Apartments
Mill Creek Apartments
Indian Run Apartments
The Columns Apartments
Mark Sivey DDS
Tige Boat Co.
Mesquite Square Apartments
Dr. Orlan Akin
Dodge Jones Foundation
Larry Hall
Rose Park Shopping Center
Snyder Oake Care Center
Texas State Veteran's Cemetery
UniFirst Uniforms
Century Plaza Shopping Center
Meridian Apartments
Yes Way Convience Store
Abimar Foods (DCOA)
Ryder Trucking (DCOA)
Abilene Teachers Credit Union
Target
Warren Caterpillar
Safety City
BAGA
Office Depot
Auto Zone
McLaren Hill
Geneco
Target
Office Depot
Hendricks Hospital
River Oaks Shopping Center
Wesley Court Retirement Center
Wash This Way
Wesley Court
River Oaks Shopping Center
New Avenue
Bluehound Const
Vertec
Coca Cola
4 M Auto
Abilene State Supported Living
Wild Bill's Pawn Shops
Alon Convience Stores
Eagle Aviation
Office Depot
Atlantic South Paving
Avis Lube Centers
Paul Johnson & Associates
Ben Meadway
Black Plumbing
Pharmscript
Dale Scoggins
United States Postal Service
Robertson's Investments
Conder Company
Mesquite square Apartments
Country Club Villas Apartments
Creative Graphic Solution
Longmier Plumbing
Church of the Cross
Development Corp (DCOA)
Brian Bumpkus Apartments
Family Dollar
First Financial Bank
Dodge Jones Foundation
Bevill's Plumbing
Chase Bank
Hop In Convience Stores
Bontke Brothers
Chimney Square Apartments
Courtyard S
Dollar Stores
Dr. Conald Cox
Hendricks Hospital
Cargill
Dr.Wes Hamilton
Title Max
GeneCo Technologies
Win Supply
United Way
Goodfellow Air Force Base
Freedom Motors
UniFirst Uniforms
Fresenius Kidney CAre
Warren Cat
U-Store-It
Tony Byrd
Tige Boat Co.
Food Bank of Central Texas
The Arch Apartments
Intigrated Pain Associates
Safety City
Funeral Directors Life
Allsups Convienent Stores
Indian Run Apartments
John Hill Properties
Kentucky Fried Chicken
KTXS Television
Stalworth Construction
La Mexicana Meat Market
Major's Management LLC
Bobby Cox Companies
Maridiian Apartments
Mike Trantham
Moffit Construction
Norman's Collision
Park Terrace
Cloister's Office Plaza
Mackie Construction
Troy Johnson Homes
Katzer Ranch
Integrated Pain Associates
Republic Services
Mackie Construction
Milissa Russel
Pizza Hut
XPO Logistics
Anson Park Apartments
Casa Herrera Restaurant
Black Rock Construction
Iron Horse Travel Center
Black Canyon Construction
Duma Roofing
Dr. Robert Dickey